Individual Counseling

You took an adventurous step outside of your comfort zone and arrived in a foreign land. What prompted you to make the decision to come to SNU? Are you satisfied with your life here? Did you hope for a drastic change in your life when you left your home country? Are you still stuck in the same issues and problems? Are you lonely, confused, unsatisfied with your relationships? Do you feel that something is just not right?
Some international students have a clear idea of what their concerns are before seeking help; many others simply feel that some things are not going as well as they had hoped. Individual counseling provides an opportunity for you to meet (1:1 meeting) with a trained, professional counselor to discuss your concerns. For instance, it is not unusual for many international students to experience difficulties with cultural adjustment, homesickness, concerns about friendship and relationship concerns, career indecision, academic and family issues, emotional and personal problems, and others. Our professional counseling staff will work with you confidentially to address them.
Talking helps. Talking with a professional counselor will be even better. 1:1 counseling session, 50 minutes, once a week. Don't wait. It's free.
Procedure
Visit our Center located on the 5th floor of the Student Center and a receptionist will help you to get started.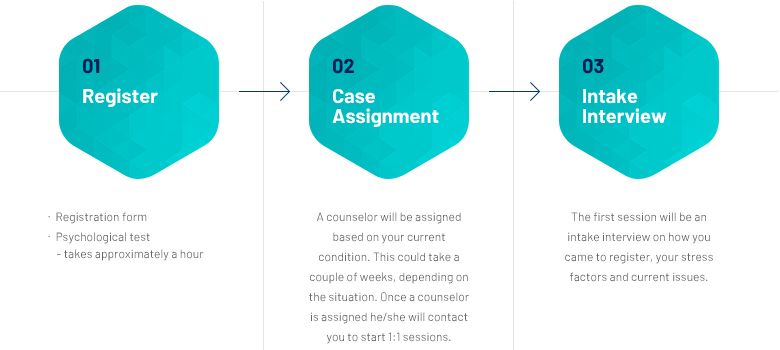 Personality/Aptitude Tests

Various tests are available to assist your understanding of your personality, ability, and occupational interests. Upon taking the tests, interpretation and explanation will be provided by our professional counseling staff.

Suicide and Crisis Hotline (SNU Call 02-880-8080)

If you are emotionally overwhelmed or are having suicidal thoughts, the CCLC crisis counseling team are available to take your call any time of the day. The service may be limited due to the possibility that the counselor on call may not speak fluent English, but in the case of emergency, you will be helped to get connected with the appropriate resources.